It is summer and I love this time of my "reading year". I, big surprise, always have lofty goals for my summer reading. I may need to do a separate post on those in the near future. So before moving onto June, lets look back at the month of May, which was a very good reading month. Here they are.
The Strnagers by Margaret Peterson Haddix
This was an audiobook my daughter I started listening to on the way to one of her hockey tournaments in Minneapolis. The first part of the book we really enjoyed. Then we didn't finish it on the trip so I went onto finish it on my own. I'm somewhat glad I listened to it in full, but I'm not sure my daughter would have enjoyed the way the story turned- a little dark/unrealistic subject matter.
It is a story with three siblings who are living with their "widowed" mother. Their father died in a car accident when the children were all very young. Their mother has to go on a work trip and while she is gone they stay with a friend of their mom's and her daughter. The three children along
with their
new found friend (the daughter of the mom they are staying with) soon discover that the mom isn't on a "work job" and instead she has gone missing. They mystery starts there and the kids go on a hunt trying to find out what happened. The ending of the book was just unrealistic for me so I just didn't find it believable- maybe I'm losing my powers of imagination. I give this audiobook 3 stars.
Man's Search for Meaning by Viktor E. Frankl
4 star read. I was introduced to this book through a wellness workshop I did at work. When I first started reading the book I wondered how it would be tied to the workshop's discussion of burnout in health care professionals (specifically physicians- I am not one, but was lucky enough to join the group as a pediatric nurse practitioner). So I read on with some interest. The reason I was confused about how this book would be tied
to
the workshop as the book is largely about Frankl's time in concentration camps during the Holocaust. Frankl was a psychologist who was taken by the Nazis for his Jewish roots The book introduces his theory- logotherapy: "Primary human drive is not pleasure but the pursuit of what we find meaningful". It brings to the forefront what is the meaning of your life. It also reaffirmed to me that we all get to decide how we live and think, despite trying times.
Rules of Civility by Amor Towles
5 star read. My kind of story. I fell in love with Amor Towles writing in "The Gentleman in Moscow" and then I was introduced to this book by Anne Bogel on her podcast "One Great Book".
I knew I had to read it. The story begins in the late 60's and flashes back to the late 1930's New York City. Kate Kontent, leading lady, is stellar. She is smart, hard working, quick witted, loves to read, and independent. Kate meets many interesting characters in this story. Tinker Gray being one of the main players in the book. I envisioned a "Gatsby" figure in Tinker. It isn't quite a love story, but it does have love and relationship building as part of it. I think it is really a coming of age story with the added bonus of the end of the depression era as a backdrop.
The Next Right Thing by Emily P. Freeman
I gave it three stars.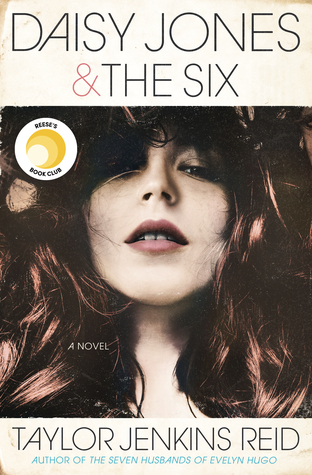 Daisy Jones & The Six by Taylor Jenkins Reid
It is one of those books that I keep thinking about- very good sign.
The Summer Wives by Beatriz Williams
4 stars listen - audiobook. I love this author's historical fiction storytelling. Multiple layers of connected stories with the same characters: 1930's, 1950's and even 1970's. What happens in a summer island town when the elite mingle and some even fall in love with the townies? Miranda is the leading lady in this book which reads like a classic move-mystery, and romance along with deception and infidelity makes for an interesting read. I appreciate Beatriz's ability to write leading ladies that have "gumption, brains, brawn, and grit". I will continue to seek this author's writing out for my reading enjoyment.
Wooing Cadie McCaffrey by Bethany Turner
Well off into June reading. I hope you are enjoying the summer weather with a good book or two.