I love summer reading. I have always enjoyed taking my kids to sign up for their summer reading programs and get myself signed up as well. My "To Be Read" list and my nightstand are totally overflowing right now and I think I just keep adding because there are so many darn good books out there to read.
The following are the books I either read or listened to in May. Last month was a month filled with 5 stars and this month- not so much- a couple of 2's. However, I'm already a couple books into June and so looking forward to what the rest of the month has in store for my reading life.
Sourdough by Robin Sloan
This book was an audiobook I listened to at the beginning of May. I had heard about it on the "What Should I Read Next" podcast. I thought I'd give it a try. I just couldn't get into this story (gave it 2 stars). Lois Clary, the main character is leading a normal "techy" life in San Francisco. She is given a "starter" (for making bread) from the sandwich/soup restaurant she gets take out from. The delivery guy from the shop gives her the "starter" because the delivery guy and his family are leaving the country. She learns how to bake sourdough bread with this "starter" and finds herself in a career change and bigger yet a life change. There are parts of the story I would have liked more time with- the "Lois Club"- ladies who all have first names of Lois are in a club. The further development of these ladies would have added some warmth to the story. There was quite a bit of techy/science stuff that just made the story kind of cold to me.
Remains of the Day by Kazuo Ishiguro
This was our book club read for May. I picked it. It won the Man Booker Prize for fiction in 1989. It went on to be made into a movie (1993) with very familiar actors/actresses playing in it: Hugh Grant, Emma Thompson, Christopher Reeves (pre-wheelchair) and Anthony Hopkins. It was up for 8 academy awards ( It lost mainly due to going up against the likes of Schindler's List that year). So reading all of that wouldn't you think I would have LOVED it? Nope. I gave it two stars. I was so disappointed with the writing. It was SLOW, and the characters were never fully developed, mainly because, I think, the main characters were a butler and a house keeper in England pre-WWII (back then there wasn't a lot of openness about character in that profession - or so I got from this book). My favorite part of the book was how British sympathizers of Germany/Nazis were introduced and portrayed. I found the relationship, or lack there of, between Stevens (Anthony Hopkins in the movie) and Ms. Kenton (Emma Thompson movie) really intolerable.
Yes Please by Amy Poehler
I really didn't know much about Amy Poehler before this book. I knew she was a comedian and impersonated Hillary Rodham Clinton very well on SNL. However, I found this "read" quite enjoyable and it made me want to go out and watch Parks and Recreation and The Office. I listened to this book on Audio and she reads it, which always seems to boost the "star" rating for me. She seems like a genuinely nice gal. I was sad to hear her 10 year marriage ended in divorce and of course I was curious to why it ended- just chattynatty being snoopy. I felt like it read like a memoir with comedy as its side kick.
The Loveliest Chocolate Shop in Paris by Jenny Colgan
A lovely story that has some twists. I gave this book 4 stars. I can't say enough about how much I love when stories span different time periods and flashbacks/forwards occur. Claire and Anna are living in the same time period when they meet. Claire is much older and in the story you travel back in time to when Claire was a teenager in Paris. Flash forward to current day and Anna's experience in Paris. Their worlds intertwine and create a story of love, friendship, heartache, a couple of missing toes (yep- you read that right) and what living life to the fullest is about. I feel like reading Jenny Colgan's books are like a "Treat" or "dessert" and always leave me with a happy heart.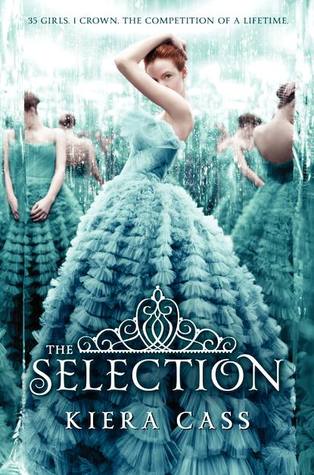 The Selection (#1) by Kiera Cass
Sometimes after I read a tough book I peruse the YA audiobooks for a "no brainer" type o f read/listen. I listened to this book and felt like it reminded me of Hunger Games meets "The Bachelor" (TV show). I was a little bummed it didn't wrap up at the end, but smart author because now I have to listen to the rest of the books to figure out what happens. America Singer has been chosen (i.e. the selection) to go with 30 single girls to win over Prince Maxim and be picked as his bride and the next princess. America doesn't really want to go but various factors make her submit her name for the selection. The story highlights different girls from different castes. I was entertained enough to want to listen to the rest of the series- 3 stars.
The Women in the Castle by Jessica Shattuck
I'm pretty obsessed with historical fiction about WWII. I'm always amazed at how reading about WWII never gets old and I learn something every time that I didn't already know.
This book brought out some new WWII topics for me: DP (displaced persons) and the German Resisters- those that plotted to kill Hitler. Three main ladies- Benita, Ania, Marianne- all have different stories, different lies, yet they are brought together by the atrocities of war. Amazing story of perseverance, the horror of war, love, hate, betrayal, and friendship.
The Book Scavenger (#1) by Jennifer Chambliss Bertman
I read this book out loud with my daughter. It took us longer than I had hoped because: a. I'm just not making the time/effort to read aloud with my kids and b. I just couldn't fully get intrigued or enticed by this story to want to read it nightly. It was just "meh"- 3 stars. The book reminded me of an Encyclopedia Brown mystery.
The Boy in the Striped Pajamas by John Boyne
After reading John's "The Hearts Invisible Furies" book last month I moved onto this one. I really enjoyed it. It is a YA read and my son read it to and enjoyed it. Interesting story told from a 9 year old's point of view. This 9 year old just happens to be living on the other side of "Out With" (Auschwitz- but he can't pronounce it so calls it this). John does an amazing job of bringing to life the holocaust story in a whole new "eye"- that of a German child, the child of a German Commandant. Good read/hard story- 4 stars.
The Elite (The Selection #2) by Kiera Cass
Listened to on audio. Three stars. It gets a bit more intense- less "The Bachelor" and more "Hunger Games". I like the way the author continues to move the story on. Looking forward to book 3.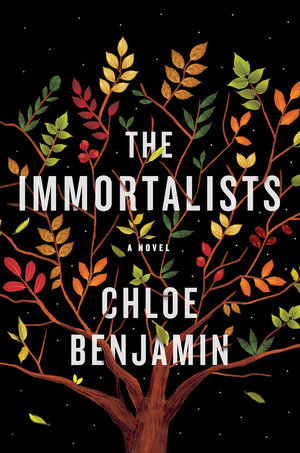 The Immortalists by Chloe Benjamin
Last but definitely not least. This four star book club read is actually our June book club pick, but I will be gone for that meeting and it is was on the "new shelf" so I took advantage while I could to get my hands on this great story. Four children (siblings- 2 brothers, 2 sisters) go to a fortune teller's home when they are of elementary/junior high age. The fortune teller takes them individually into a room and tells them when they will die (what age and date). Amazing how knowing this information drives their lives in different paths. I thought it was ingenious how the author connected all their different life experiences/stories. This book brings out topics that can make one think. What would I do if I knew when I was going to die? Would I live a different life? Maybe we should be asking these questions? BUMMED I will miss out on this "Bookie" discussion.
Happy June reading y'all!