So it is already 3 days into 2016. Enclosed is a synopsis of the December books I read and a quick overview from 2015.
December books:
Harry Potter and the Order of the Phoenix (#5) by J.K. Rowling
I really enjoyed this one. It was darker than the last and I've been forewarned by my favorite Harry Potter fan (oldest child) that it will get darker. I was also kind of whining of about the length of the book and he said, "wait till you get to book 7". I find the stories easy to read, but I swear that I think I read a lot of the book and look and feel like I haven't even made a dent into it. Last night I watched the movie with my son and was disappointed that there was so much of the book left out of the movie, but I guess the movie would be like 4 hours+ if they tried to put everything in it. I'm gearing up to read book 6- think it might be a January read.
Go Set a Watchman by Harper Lee
This is one of our book club reads for January Book Club. The goal is to read both To Kill a Mockingbird and this one. I decided to read this one first. I have too much of the movie- To Kill a Mockingbird embedded in my head- so wanted to come to Go Set a Watchman with a clean slate. I liked the book. I was surprised with the switch, if you want to call it that, of Atticus Finch's character's views on African Americans. I thought the book painted an accurate picture of how change occurs, be it segregation or other major cultural discussions: women's rights, current LBGQT, etc. I thought the writing was very clean and precise and I thought well written.
At the Water's Edge by Sara Gruen
This book was a book that stayed with me for awhile. You know the kind of book that you think about days after you are done reading it. I think that is a sign of a good book. This one takes place mid 1940s- during the heart of WWII. Three friends, two being husband and wife, travel to find the Lochness Monster. When I read this story line I thought WHAT- who would go sight seeing for the Lochness Monster during the war- well as you read you discover the answer. This book was well written and I felt like the character development was excellent. I highly recommend this read!
Now onto the Best and Worst of 2015...
My favorite nonfiction book from 2015 is...
Carry On, Warrior by Glennon Doyle Melton. I loved this book so much I read it and then I listened to it as an audiobook. Glennon's voice was so genuine, honest, real and I just really took a lot from listening and reading this book. I liked her view on failure, religion, and being human. Highly Recommend It!
My favorite read with the kids in 2015 is...
One Dog and His Boy by Eva Ibottson This was a plus for both my kids: oldest likes mystery and it had that, youngest likes animals and specifically rescuing animals and it had that too. Well written and enjoyable to read.
My favorite read with my husband in 2015 is...
10% Happier by Dan Harris. This book sparked some good discussion and also some trial of implementing some mindfulness and meditation into our lives.
My favorite book club read of 2015 is...
The Light Between Oceans by M.L. Stedman, with a close 2nd and 3rd: Rosie Project by Graeme Simsion and Descent by Tim Johnston. All of these books very different. The Light Between Oceans is a beautiful at times very sad love story. I compared other books to it throughout the book club year (particularly All the Light You Can Not See- which many people loved, but I just liked and said aloud "its not as good as The Light Between Oceans"). Rosie Project hilarious and I had somewhat forgotten that I planned to read the other two books in the trilogy- will do in 2016. Descent was a gripping story, it wasn't my favorite because I struggled with Johnston's writing style in the beginning of the book, but then soon forgot or wasn't bothered by this style anymore because the story was go good.
Looking back at 2015 my least favorite book was For the Love by Jen Hatmaker. I was so thoroughly disappointed with this book. She has great blog posts, and I thought she was going to be similar to Glennon Doyle and hence her book would be like "Carry On, Warrior", but it wasn't. It just didn't give me anything.
I have many books on my "to read list" and many more not on my list, but on my bookshelves in the "reading room" at my home. Looking forward to some plentiful reading in 2016. Would love to hear what your favorites were this past year.
bySuzanne Hayes

— published 2013

"I hope this letter gets to you quickly. We are always waiting, aren't we? Perhaps the greatest gift this war has given us is the anticipation..." It's January 1943 when Rita Vincenzo receives her fir

"I hope this letter gets to you quickly. We are always waiting, aren't we? Perhaps the greatest gift this war has given us is the anticipation..." It's January 1943 when Rita Vincenzo receives her first letter from Glory Whitehall. Glory is an effervescent young mother, impulsive and free as a bird. Rita is a sensible professor's wife with a love of gardening and a generous, old soul. Glory comes from New England society; Rita lives in Iowa, trying to make ends meet. They have nothing in common except one powerful bond: the men they love are fighting in a war a world away from home. Brought together by an unlikely twist of fate, Glory and Rita begin a remarkable correspondence. The friendship forged by their letters allows them to survive the loneliness and uncertainty of waiting on the home front, and gives them the courage to face the battles raging in their very own backyards. Connected across the country by the lifeline of the written word, each woman finds her life profoundly altered by the other's unwavering support. A collaboration of two authors whose own beautiful story mirrors that on the page, I'll Be Seeing You is a deeply moving union of style and charm. Filled with unforgettable characters and grace, it is a timeless celebration of friendship and the strength and solidarity of women.

...more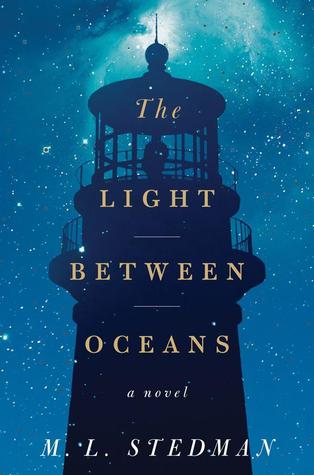 by

Christopher Pennell

— published 2011

A book much like the mysterious, inviting woods it describes. Step in to find friendship, magic, and surprises. A little girl who can only sleep during the day grows from something of an isolated town

A book much like the mysterious, inviting woods it describes. Step in to find friendship, magic, and surprises. A little girl who can only sleep during the day grows from something of an isolated town oddity to the heiress of an ancient legacy of magic and music. Exquisitely illustrated, this gentle, satisfying young fantasy is filled with unforgettable, quirky characters and imagery. A perfect read-aloud, it shows how one can find friends in the unlikeliest of places--windowsills, rabbit burrows, the library. Debut author Christopher Pennell casts a spell with his irresistible adventure while illustrator Rebecca Bond's pen-and-ink drawings perfectly capture this atmospheric world and contribute to the feel of a timeless classic. Step into the mysterious woods of Whistle Root and feel the magic.

...more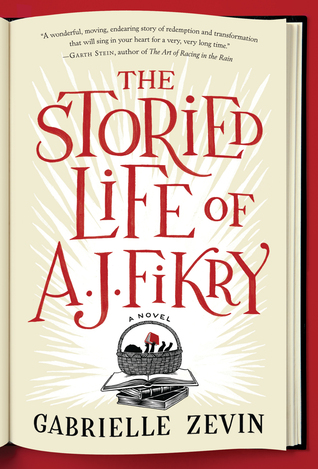 by

Sarah Vaughan

*

— published 2014

There are many reasons to bake: to feed; to create; to impress; to nourish; to define ourselves; and, sometimes, it has to be said, to perfect. But often we bake to fill a hunger that would be better

There are many reasons to bake: to feed; to create; to impress; to nourish; to define ourselves; and, sometimes, it has to be said, to perfect. But often we bake to fill a hunger that would be better filled by a simple gesture from a dear one. We bake to love and be loved. In 1966, Kathleen Eaden, cookbook writer and wife of a supermarket magnate, published The Art of Baking, her guide to nurturing a family by creating the most exquisite pastries, biscuits and cakes. Now, five amateur bakers are competing to become the New Mrs. Eaden. There's Jenny, facing an empty nest now that her family has flown; Claire, who has sacrificed her dreams for her daughter; Mike, trying to parent his two kids after his wife's death; Vicki, who has dropped everything to be at home with her baby boy; and Karen, perfect Karen, who knows what it's like to have nothing and is determined her facade shouldn't slip. As unlikely alliances are forged and secrets rise to the surface, making the choicest pastry seems the least of the contestants' problems. For they will learn--as Mrs. Eaden did before them--that while perfection is possible in the kitchen, it's very much harder in life, in Sarah Vaughan's The Art of Baking Blind.

...more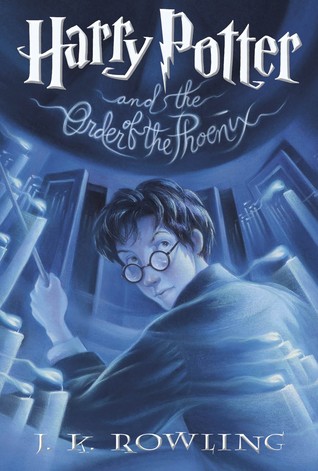 by

J.K. Rowling

— published 2003

Harry Potter is due to start his fifth year at Hogwarts School of Witchcraft and Wizardry. His best friends Ron and Hermione have been very secretive all summer and he is desperate to get back to scho

Harry Potter is due to start his fifth year at Hogwarts School of Witchcraft and Wizardry. His best friends Ron and Hermione have been very secretive all summer and he is desperate to get back to school and find out what has been going on. However, what Harry discovers is far more devastating than he could ever have expected... Suspense, secrets and thrilling action from the pen of J.K. Rowling ensure an electrifying adventure that is impossible to put down.

...more
by

Sara Gruen

*

— published 2015

After embarrassing themselves at the social event of the year in high society Philadelphia on New Year's Eve of 1942, Maddie and Ellis Hyde are cut off financially by Ellis's father, a former army Col

After embarrassing themselves at the social event of the year in high society Philadelphia on New Year's Eve of 1942, Maddie and Ellis Hyde are cut off financially by Ellis's father, a former army Colonel who is already embarrassed by his son's inability to serve in WWII due to his being colorblind. To Maddie's horror, Ellis decides that the only way to regain his father's favor is to succeed in a venture his father attempted and very publicly failed at: he will hunt the famous Loch Ness monster and when he finds it he will restore his father's name and return to his father's good graces (and pocketbook). Joined by their friend Hank, a wealthy socialite, the three make their way to Scotland in the midst of war. Each day the two men go off to hunt the monster, while another monster, Hitler, is devastating Europe. And Maddie, now alone in a foreign country, must begin to figure out who she is and what she wants. The novel tells of Maddie's social awakening: to the harsh realities of life, to the beauties of nature, to a connection with forces larger than herself, to female friendship, and finally, to love.

...more